Native Link
Note: you must set your default browser to Google Chrome
With the release of Leapfrog Geo 5.0, the team at Seequent has introduced a native link to Imago.
Video: https://seequent.hubs.vidyard.com/watch/PQQRmm4KW54LrziovEyKKi?
Following is a link to their documentation:
http://help.leapfrog3d.com/Geo/5.0/en-GB/Content/core-photos/imago-core-photos.htm
Core

Photo

Link

s

Leapfrog Geo can link drilling data to Imago, ALS Webtrieve and Coreshed core photo databases. When you have added a core photo link to a project, a core photo link will be displayed when intervals are clicked on in the scene: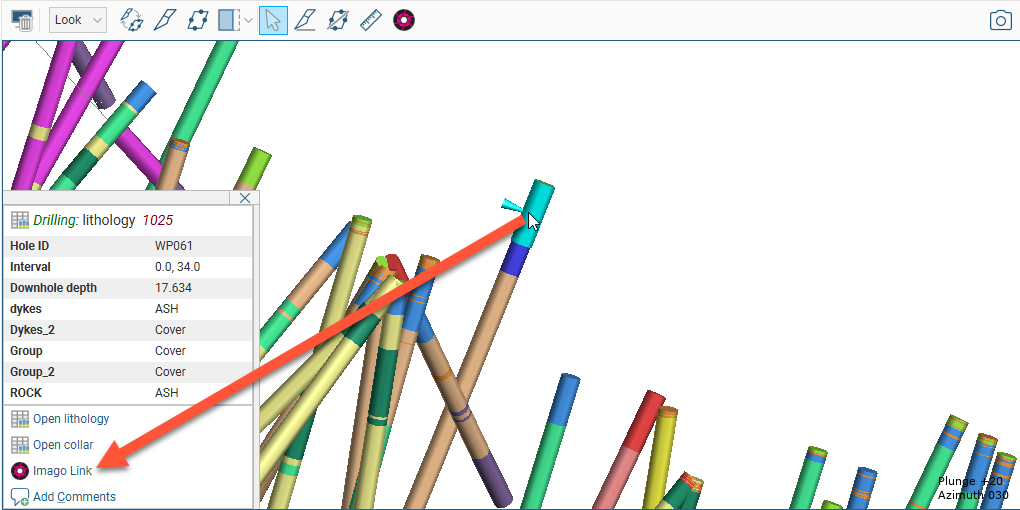 You can click on the link to open the corresponding core photo in your browser.
Adding a core photo link also adds a button to the toolbar that allows for rapid viewing of core photos:

Once you are logged in to your core photo database, enable this mode, then click on intervals in the scene to view core photos in the browser. To disable rapid viewing mode, click on another tool in the toolbar.
When drilling data has been linked to a core photo database, a photo link object will appear in the project tree: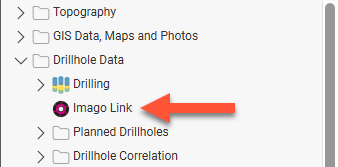 You can only have one type of core photo link associated with all drilling data in the project.
To add a link, right-click on the Drillhole Data folder and select Add Core Photo Link. In the window that appears, select Imago and click OK: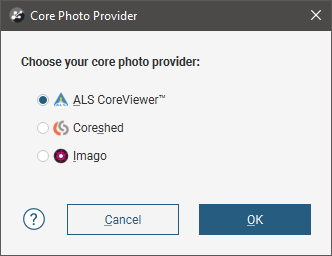 When creating the Imago link Leapfrog Geo is populating the Imagery Type list with some generic labels.
If your Workspace Imagery Type and Image Type are not as defined in the generic list please set them to None as shown in the example below:
This will tell imago to open the Dataset, Imagery Type, and Image Type you have defined as default in the Imago configuration. The default is the top name on in the list. You can move the order of the names up and down by dragging them to the desired order in the Imago Settings.
Where Next
Do you have other downstream products installed at your site(s), click one of the following for instructions to link your Imago images: